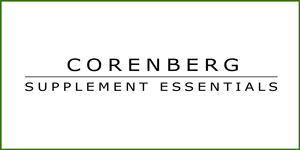 Severe overweight (obesity) is associated with a reduced quality of life and lower life expectancy. While traditionally severely overweight people are mainly encouraged to change their lifestyle and diet style, more recently, a possible testosterone deficiency has become more of a focus of research in men who are severely overweight. Numerous articles discuss the influence of hormone replacement therapy with testosterone on body weight, body composition and possible sustainable long-term effects.
A very comprehensive overview study summarizes the current status of the available data on testosterone replacement therapy and weight loss:
Testosterone and Weight Loss: What is Known?
Abdulmaged M. Traish
Testosterone and weight loss: the evidence
Current Opinion in Endocrinology, Diabetes, and Obesity, 2014 Oct; 21(5): 313–322.
https://www.ncbi.nlm.nih.gov/pmc/articles/PMC4154787/
The author summarizes recent empirical studies on the association of hormone replacement therapy with testosterone and the reduction of body fat, BMI and increased muscle mass. One focus of the study is on the sustainability of the effects achieved.
A major challenge in the treatment of severely overweight people is often the side effects of common weight loss medications and the only temporary success. As a result, new weight gain can be observed. Testosterone therapy may offer significant benefits over older therapeutic approaches.
The new approach discussed here to treat severe obesity in men focuses on an existing testosterone deficiency as a result of underproduction of the body (hypogonadism). As the author shows, numerous studies have found a very clear effect of testosterone therapy on body composition, percentage of body fat and fat-free body mass.
Due to the complexity of the hormone balance and the functions of individual hormones, it is not surprising that the studies showed numerous other effects of hormone replacement therapy with testosterone:
Positive Effects of Testosterone on Body Fat, Energy, Mood, Motivation and Sexuality
As the author goes on to say, positive effects of testosterone have also been shown far beyond the mere weight loss. Thus, an improvement in insulin resistance, abdominal circumference, cholesterol levels, and a normalization of blood pressure were observed. Furthermore, the administration of testosterone reduced inflammatory processes in the body, increased stamina and body strength,and improved erection ability.
Keypoints
The author emphasizes the following 3 aspects of testosterone therapy:
Long-term therapy with testosterone in men with testosterone deficiency improves body composition and quality of life
Long-term therapy with testosterone in severely obese men with testosterone deficiency improves all aspects of the metabolic syndrome
Long-term therapy with testosterone in men with testosterone deficiency could prove to be a useful tool in the treatment of severe obesity even without lifestyle changes.
Conclusion
A change in lifestyle is seen as a central building block in the therapy of severe obesity. However, relevant changes in lifelong habits are often difficult to maintain, and success is often limited and short-lived. Established weight loss medications often show significant side effects.
The author of the review points out that the use of testosterone has been established in the treatment of testosterone deficiency for decades. The use of testosterone for sustainable and significant weight loss with additional positive effects on well-being could therefore become another new option in the fight against obesity.
CORENBERG® Supplement Essentials is an Austrian company that provides exclusive food supplements for an active lifestyle full of energy, for stress relief, and for improved regeneration. Free express shipping EU-wide with DPD. Fast and free delivery to Switzerland, Liechtenstein and Norway.
English version of this article: Testosterone and Overweight in Men
Related articles in the CORENBERG health blog:
Testosterone Deficiency: Facts and Myths
Tongkat Ali: New study on the effect of testicular dysfunction